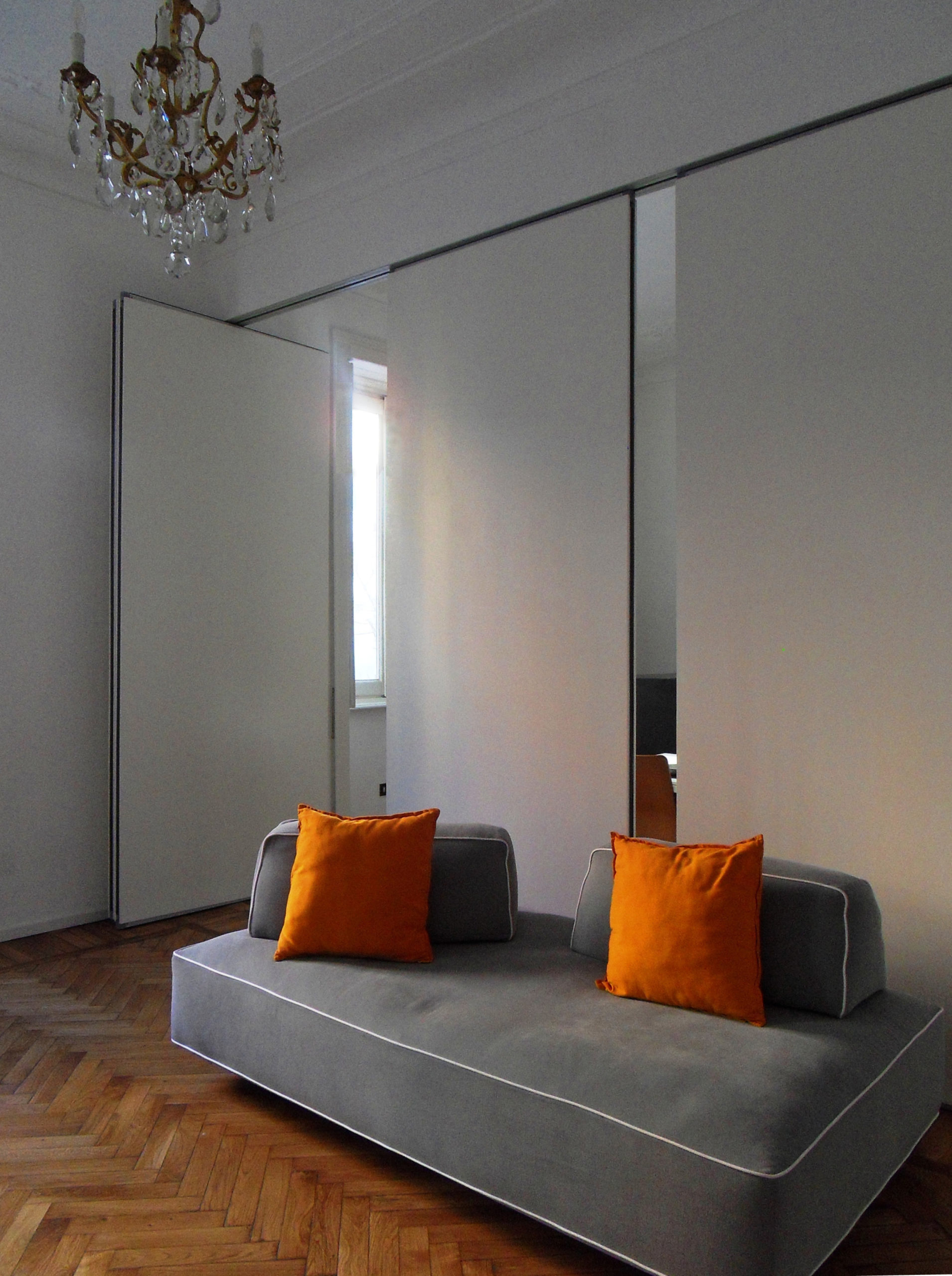 he renovation concerns an apartment in a vintage house. The need is to create a very large living space and a separate sleeping area (as in contemporary homes) through the inversion of the bedroom with the kitchen being placed in the back of the house in an isolated position.
The challenge is to do so by keeping unchanged existing masonry and finishes such as the exterior floors, doors and windows that date back to the early 1900s and which have a particular charm.
The result is a spacious living environment (two enclosed rooms) where customized kitchen becomes an element of furniture that is well-balanced with the context and the picture "the birth of Venus" by the artist Tomoko Nagao.
The living room can also be partially or entirely partitioned according to needs (for example having an additional room for guests).
The long corridor, a negative element for waste of space, becomes a strong point thanks to the insertion of a long fitted wardrobe (library, storage room and wardrobe) with a scenic LED lighting.
In the new bedroom there is a small bathroom underlined by the different floor (cement resin) complete with shower and enclosed by a transparent door not to visually limit the size of the rooms. The freestanding sink with a very simple design that recalls the furniture of a console cabinet has been positioned near the window- door.
"The philosophy behind the project was therefore to open spaces to natural light by reducing hallways and dividing walls".
Other projects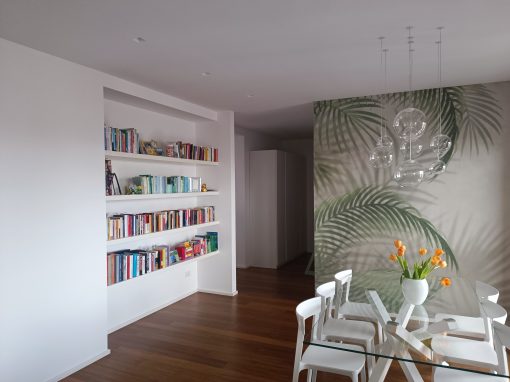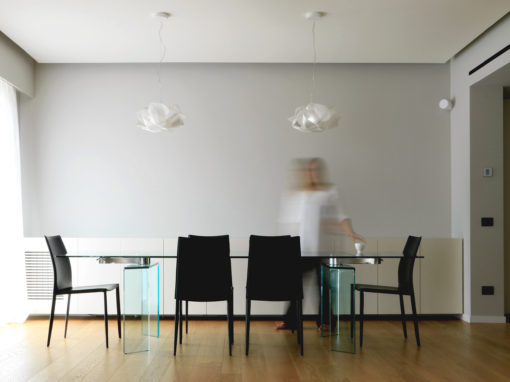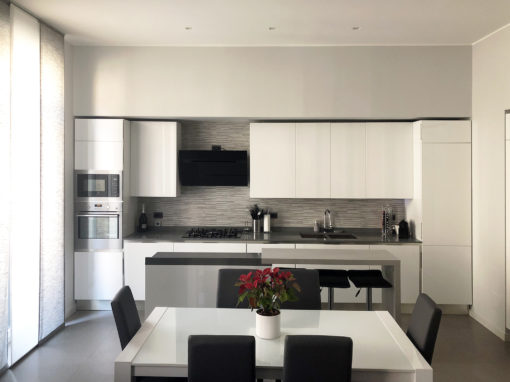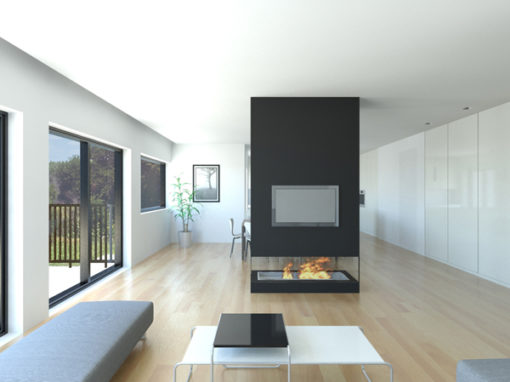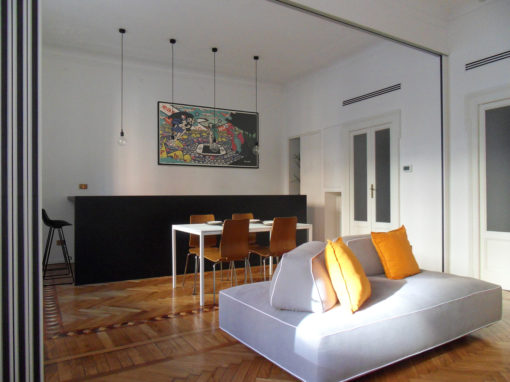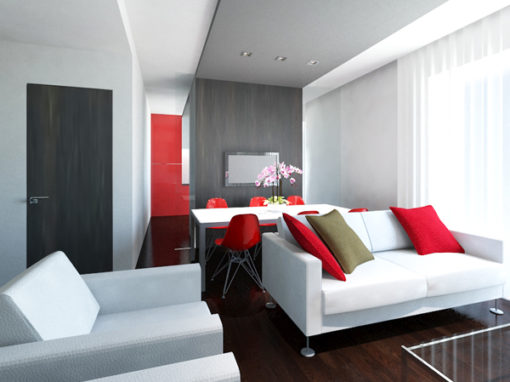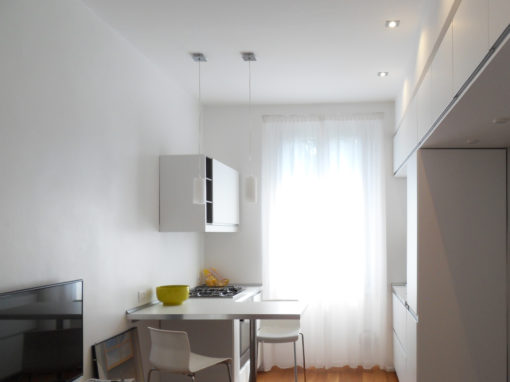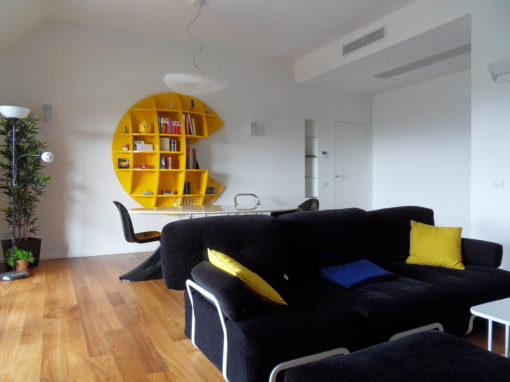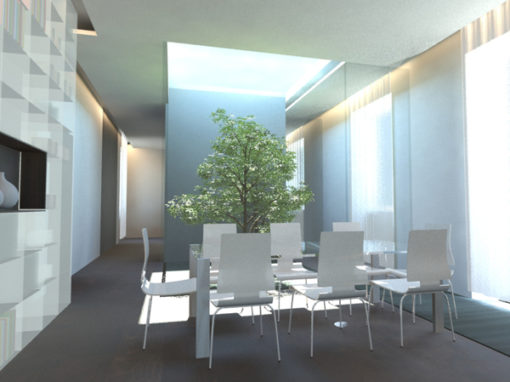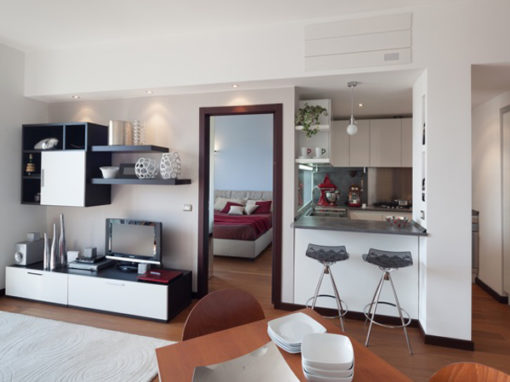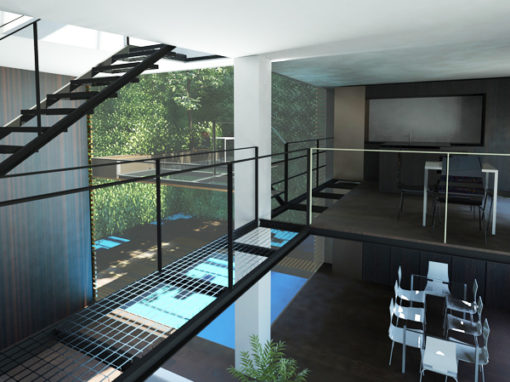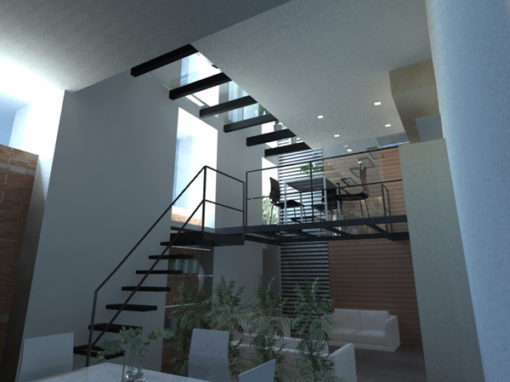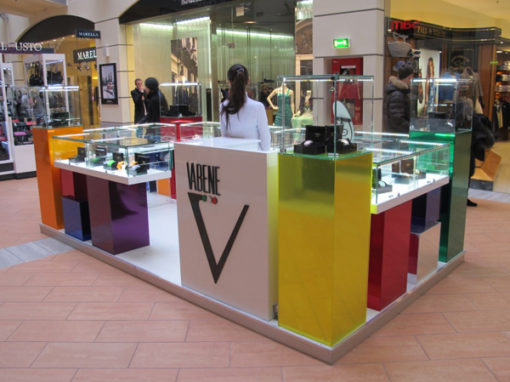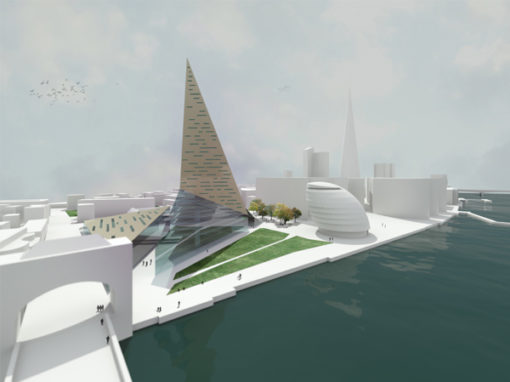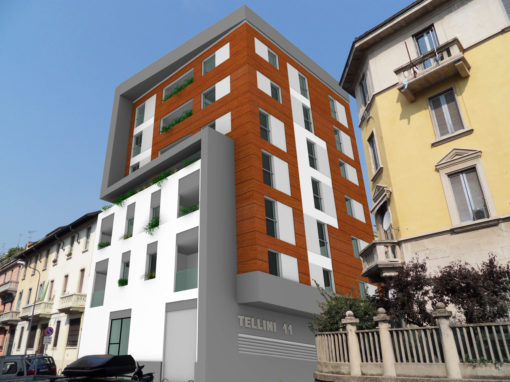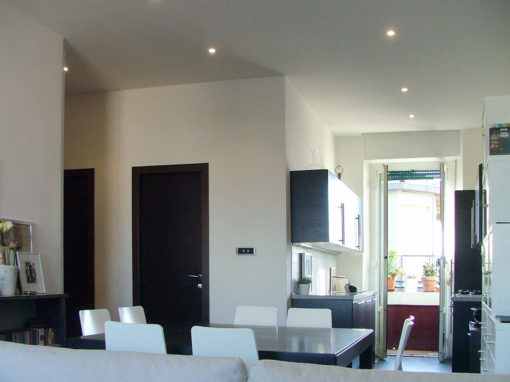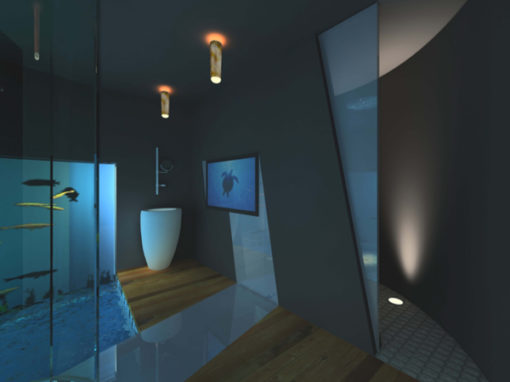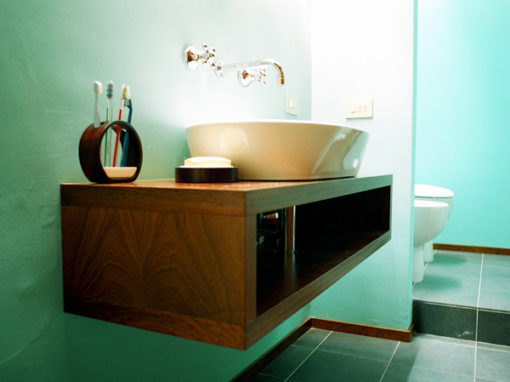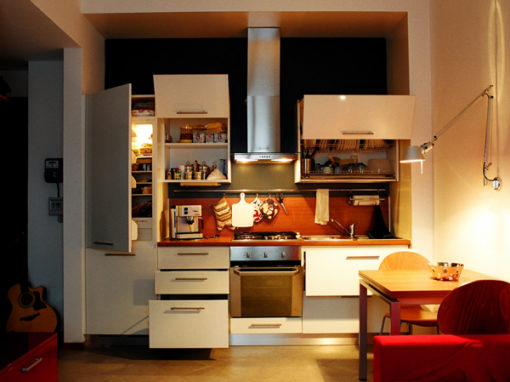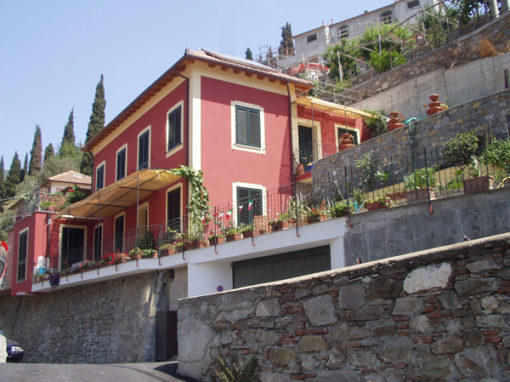 Do you want to realize the project of your dreams ?
We listen to your needs and talk about your dreams.